IMPA-BRI Program Application Guide Academic Year 2020/21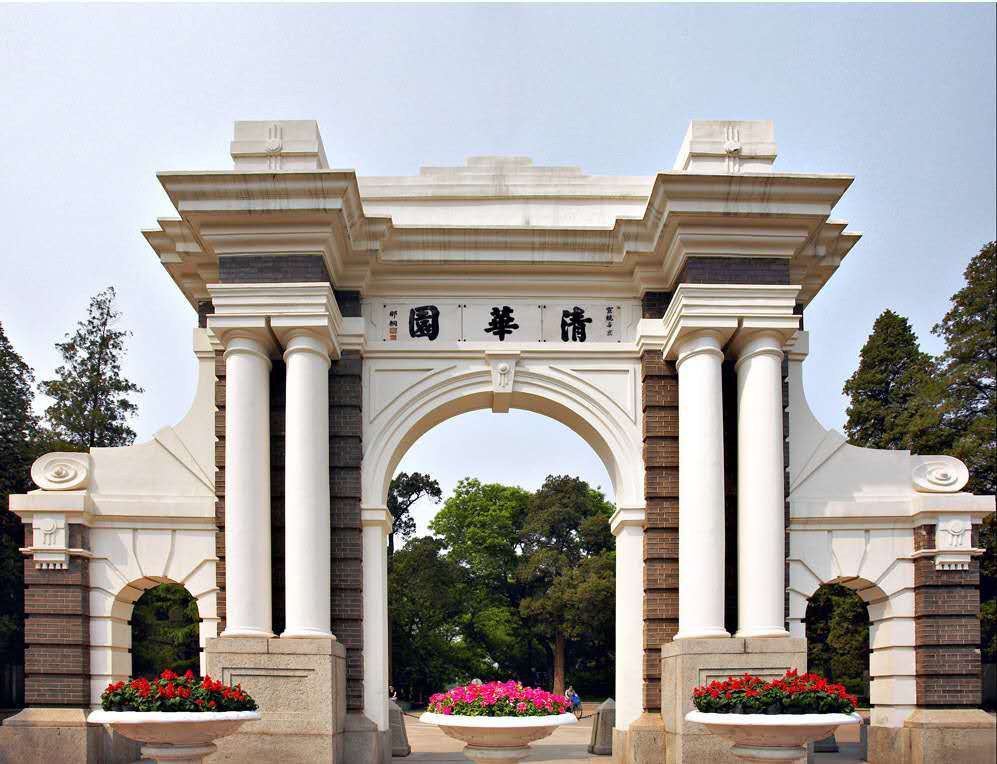 The Silk Road Economic Belt and the 21st-Century Maritime Silk Road initiative, known as the Belt and Road Initiative (BRI), was proposed by Chinese President Xi Jinping and has attracted close attention from all over the world. The five major goals of the BRI are: policy coordination, facilities connectivity, unimpeded trade, financial integration and people-to-people bonds.
The International Master of Public Administration in the Belt and Road Initiative (IMPA-BRI) program is under the "Belt and Road" Talent Development Program, offered at Tsinghua University, guided by the National Development and Reform Commission (NDRC), hosted by International Cooperation Center (ICC) of the National Development and Reform Commission (NDRC) and Tanoto Foundation.
The IMPA-BRI program is a one-year English-taught Master's Degree program delivered by the School of Public Policy and Management (SPPM), Tsinghua University. Developed out of SPPM's IMPA program, the IMPA-BRI program is particularly designed to expand the scope of cooperation and exchange between countries participating in the BRI and to train promising talents for the BRI countries. Featuring a curriculum that combines course studies, field research and thesis writing, the program aims to help participants gain a better understanding of China's development experiences and of the BRI, develop their analytical capability for public policy, and build leadership skills necessary for public-sector professionals.
Eligibility
a) Applicants should be citizens from countries participating in the BRI. For a list of the countries, please refer to the official website of "Belt and Road Portal" (https://eng.yidaiyilu.gov.cn).
b) Applicants should have a Bachelor's Degree or a degree equivalent to a Bachelor's Degree (or above) in China.
c) Applicants should preferably be senior government officials, senior enterprise managers, or administrative heads and senior managerial staff of universities/colleges/academic institutions.
d) Applicants should be under the age of 45, with at least 5 years of work experience.
e) Applicants should have high English proficiency.
How to Apply
Complete the Online Application on the website of Tsinghua University (http://gradadmission.tsinghua.edu.cn) during the designated application period. Fill in the application form, upload the application
materials listed below, and pay the application fee online when your application status has changed to "Verified".
Required Application Materials:
The information page of your valid non-Chinese personal and ordinary passport. (According to Article 3 of the Nationality Law of the People's Republic of China, any individual who was a Chinese national and then acquired a foreign nationality shall provide a Certificate of Cancellation of Chinese Household registration.)
Bachelor's Degree certificate
Undergraduate academic transcripts
Personal statement (at least two pages of A4 paper, in English): Please indicate your educational and work background, your motivation for applying for the IMPA-BRI program at Tsinghua University, your relevant strengths and accomplishments, and your study plans and career goals.
Two letters of recommendation (original copy, in English or Chinese): One letter must be from a professor or an associate professor of a higher education institution at which you have studied; the other must be from your current employer. Please follow the instructions on the online system for submission of online recommendation letters or upload the recommendation letters signed by references.
Official results of English language proficiency tests (if available): Applicants whose first language or language of instruction in their tertiary education is not English are recommended to provide evidence of English proficiency. If needed, video interviews will be conducted for prospective candidates to test their language proficiency.
Foreigner Physical Examination Form: The examination result must be obtained within one month, stating that the applicant has no serious infectious diseases or any diseases which could prevent entry into China. The blank form can be downloaded at http://is.tsinghua.edu.cn.
Notes on Application:
Applicants are required to submit scanned images of all required documents at the time of application. All uploaded documents should be in Chinese or in English; otherwise notarial translations in Chinese or English are required. Once translated, the original documents and certified translations should be submitted together to the application system.
To complete your application, an application fee of 800 RMB must be paid when your application status has changed to "Verified". The application fee is non-refundable.
Please refer to Admission to Graduate Programs of Tsinghua University 2020(For International Students)on the website of Tsinghua University (http://gradadmission.tsinghua.edu.cn).
Application Schedule
First round of application: November 15, 2019 – December 31, 2019
Second round of application: January 1, 2020 – March 31, 2020
Rolling admission (based on vacancies): April 1, 2020 – May 15, 2020
Scholarship
All successful applicants of the IMPA-BRI program will receive full scholarship provided by Tanoto Foundation. The scholarship covers the full tuition fee and miscellaneous cost (120,000 RMB/person), provides accommodation subsidy (3,000 RMB/person/month) and living allowance (3,000 RMB/person/month), and pays for the field trip and research fee and the medical insurance fee (800RMB/person/year) for the duration of the program.
Duration and Mode of Attendance
The program is one year full-time.
Curriculum Structure
Students enrolled in the IMPA-BRI program are required to obtain at
least 24 course credits (with at least 23 credits obtained in courses assessed by examination). Of the 24 credits, 5 credits must be from public required courses, 9credits from core courses, 6 credits from concentration courses, at least 3 credits from elective courses, and 1 credit from professional practice. A 10,000-word Master's Degree thesis is required.
The following are some of the courses offered in the IMPA-BRI program:
Public Organization and Management
Public Policy Analysis
Research Design and Thesis Writing
Belt and Road Initiative and the Reshaping of World Economy
The Application of Public-Private Partnership in BRI Infrastructure Development
Introduction to Sustainable Development
Comparative Politics and Government
Comparative Governance and Development Practices
Governance and Development
International Political Economy
Science & Art of Leadership
Globalization and Governance
Frontier of Public Policy
Comparative Development
Frontier of Public Management
Development: Theory and Practice
Politics and Government in China
Economic Development and Policy in China
China's Social Policy
China's Foreign Strategy and Policy
Leading Issues in International Relations
Public Law with International Perspective
Field Study
Contact Information
Ms. WU Siyi
Office of International Cooperation and Exchange (Room 201)
School of Public Policy and Management
Tsinghua University
Beijing, 100084, P. R. China
Tel: +86-10-62773832
Fax: +86-10-62782853
Email: impa-bri@mail.tsinghua.edu.cn
About SPPM of Tsinghua University
Website: http://www.sppm.tsinghua.edu.cn/english
WeChat ID: tsinghuasppm